Electric Discharge Machining (EDM) Introduce
Electrical discharge machining (EDM), sometimes colloquially also referred to as spark machining, spark eroding, burning, die sinking, wire burning or wire erosion, is a manufacturing process whereby a desired shape is obtained using electrical discharges (sparks).
The performance of modern EDM equipment is extremely high: high cutting speeds, highly efficient automation, interlinking and storage of very long and recurring machining cycles.

And thanks to electronic monitoring and fully automated correction of the EDM process, no supervision is required.
In the case of wire-cut EDM, the metal is cut with a special metal wire electrode. The wire travels along a pre-programmed path. By differing movements of the upper and lower wire guides, angled or conical surfaces can be produced to the highest accuracy and with the finest surface finish.
Full closed loop technology, servo motor adopted, similar with Sodick and AgieCharmilles machine construction for molybdenum Wire Cut EDM to get much higher accuracy than traditional DK77 serious WEDM. The cutting roughness reach 0.7um and cutting accuracy reach +-0.0025mm. It make molybdenum Wire Cut EDM cutting finishing close to brass wire cut EDM as soon as possible especial automatically wire feeding will be launch to market very soon.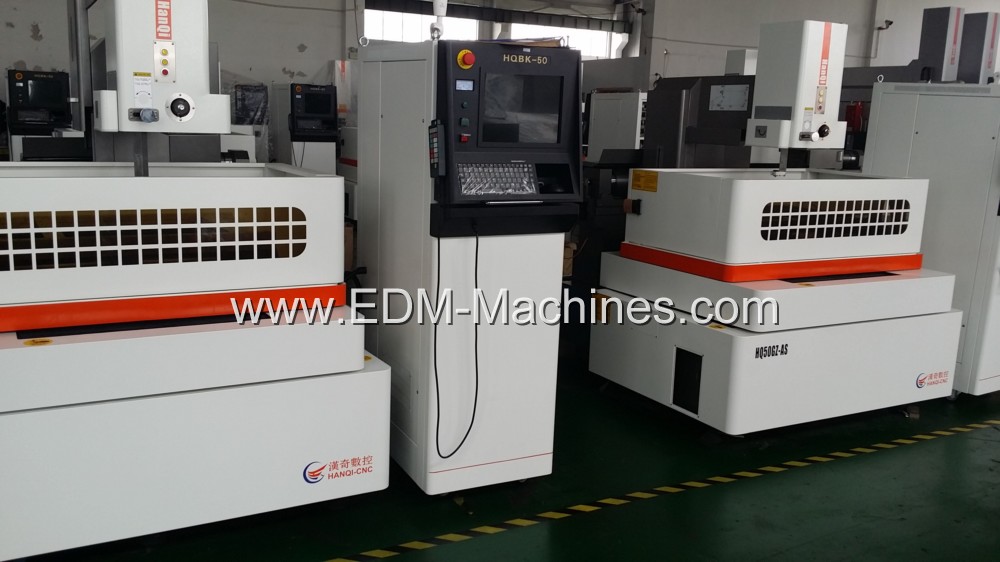 CNC Wire Cut EDM Machine Applications
Wire EDM-manufactured parts are everywhere, touching every part of our lives. Starting a car, boarding an airplane or booting up a laptop are all possible thanks to electrical discharge machining.
Our EDM machines are capable of working on virtual all conductive materials
Stainless steel

Automotive

Copper

Carbide

Cobalt

Titanium

Brass

Inconel

Manganese

Cast iron

Hard tool steels

Zirconium

Zamac

Steel

Iron

Aluminum

Tungsten

Silver

Hastelloy

Molybdenum

Tantalum

Gold

Kovar

Chromium

Niobium
30 years of experience guarantee you to get the best result at the best price for all applications.Our products including Wire Cutting,EDM Spark Machine,Sparking Edm Machine,Electric Spark Machine.

Industries/Applications